Blackhead Remover Vacuum Suction
$49.95

$49.95

Save

$79.04
Tax included.
---
---
You can't put a price on great skin. Our remover has been shown to improve the appearance of blackheads in 2 weeks.
STOP DEALING WITH BLACKHEADS & OILY SKIN!

You have probably tried everything from nose strips, spot creams, treatments, or even just squeezing your blackheads but they just keep coming back...
When blackheads are not removed, they can turn into inflammatory acne. This is because oil & bacteria are allowed to build up and clog your pores. This could lead to scarring and more acne!
But now you can finally get rid of them and keep them from coming back.
Our Blackhead Remover Device is 2020's popular choice for deep facial cleansing and has repeatedly proven its effectiveness. Incorporating it's 5 different powerful suction heads into your skincare routine will give you a revitalized feel as it detoxifies your pores by removing blackheads, whiteheads, & excess oil for clean and clear skin in under 10 minutes!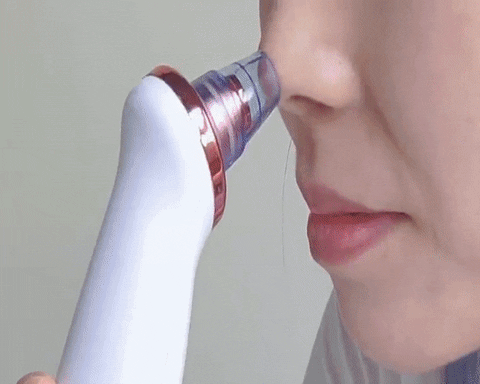 REMOVE BLACKHEADS & MORE
✨ Deeper Pore Cleansing: Thoroughly removes dirt trapped in pores, blackheads, whiteheads, and oily residue.

🍌 Peeling: The exfoliating tip provides a non-invasive treatment to rub off the top skin layer to remove the dead cells. Makes skin smoother, with a more refined texture like microdermabrasion.

😀 Face Lift: The vacuum lift system creates a gentle stimulating massaging action, stimulates microcirculation, with a firming effect on the skin.
👶 Wrinkle Removal: It can be used to gently massage the face, allowing blood circulation which is good for cell renewal and reducing fine lines.

Once you see the difference of just 1 session, you'll find yourself needing nothing else. Most of our product users end up purchasing more because they have been proven to show effective results within minutes. 
---
We Also Recommend
---